A Sign Language Community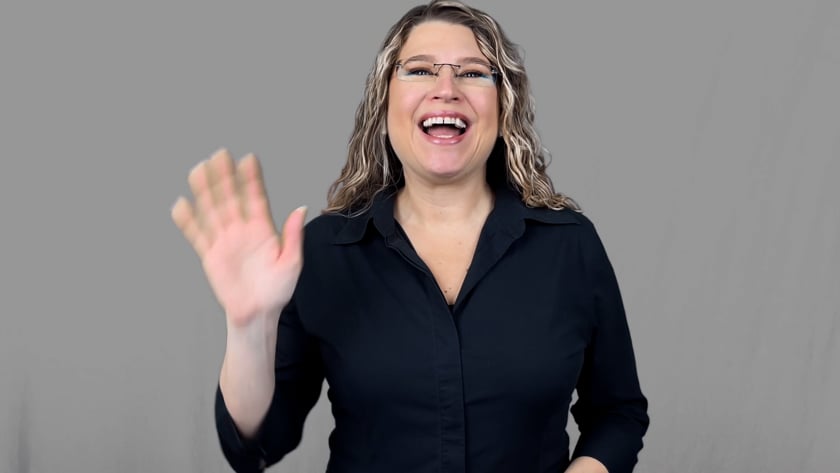 NEW VIDEOS & UPDATES EVERY MONTH
ASL Course with Quizzes

ASL Vocabulary Video Cards

Fingerspelling Course

Signs That Look Similar Course

Special Needs Modules

LIVE Group Events Each Month on Zoom

Access to Recorded Past Live Events
ASL Course with Quizzes

ASL Vocabulary Video Cards

Fingerspelling Course

Signs That Look Similar Course

Special Needs Modules

LIVE Group Events Each Month on Zoom

Access to Recorded Past Live Events
Natividad
You are the best! Of all APPs, YouTube videos, and books that we have watched, our family enjoys your videos the most. We quiz each other at dinner. It's fun! Thank you for the work you put in to these lessons.
Natividad
S. Miller
I recently got a job in a special needs preschool classroom, and I need to learn some Sign Language. I found you on Instagram, and I love following you! Your videos are so helpful and easy to understand.
S. Miller
J. Hodge
An amazing teacher of Sign Language. Her explanation of words, while signing, could greatly increase comprehension and recall for people with attention difficulties.
J. Hodge
D.B.
Just wanted to say that your signing is really good. As a Deaf person who has extremely bad hearing even with hearing aids in at full volume, and who communicates through ASL, it's very easy for me to understand.
D.B.
J. Middleton
I waned to say thank you for teaching on Facebook about Sign Language, and it has helped me to sign better! Thanks again! You're a great teacher!
J. Middleton
Linda S.
My son has autism and is nonverbal, and we're slowly learning Sign Language to incorporate it into his communication skills! So thankful for your page and videos!!
Linda S.